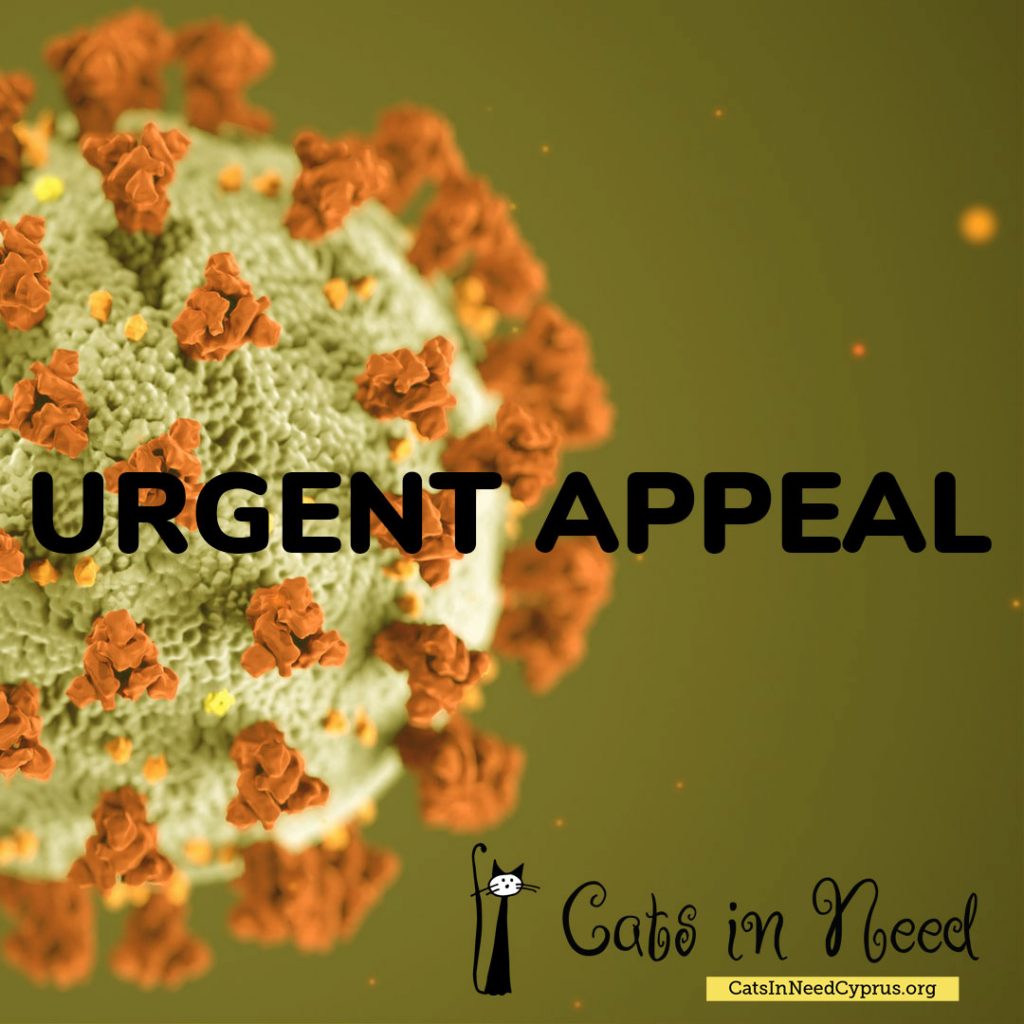 Urgent Appeal
Cyprus is now on a complete lockdown – all tourists that can (or want to) leave have gone and the few hotels that were open are now closed.
This is disastrous for the stray cats.
NO MORE SCRAPS OR BINS TO RAID – THEY ARE NOW SOLELY RELIANT ON VOLUNTEERS AND DONATIONS TO HELP FEED THEM
Volunteers feeding the cats are now working together across the island to ensure food reaches the areas in need. But funds are in short supply and many cats will starve or go without medical care without the funds to make this happen.
PLEASE PLEASE HELP AND DONATE SO THAT WE CAN STEM THIS CRISIS FOR THESE POOR ANIMALS
THANK YOU
© Cats in Need Cyprus Community Interest Company, No. 12059314