The Team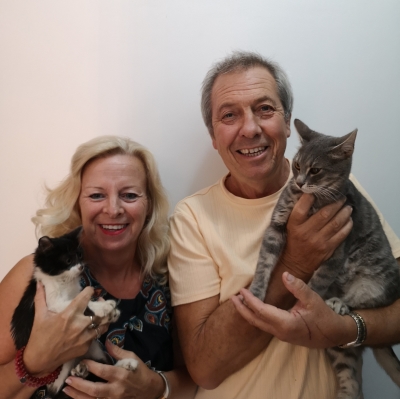 Julie & Brian
Company Directors and foster parents
Julie and Brian home 24 cats (at present), they feed colonies and neuter cats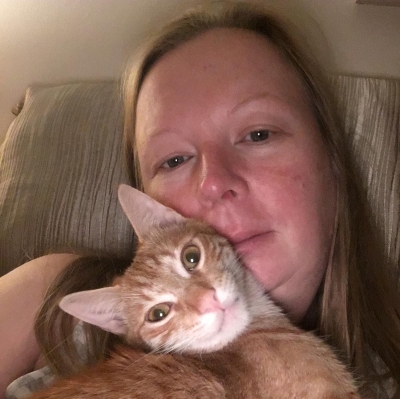 Liz
Fundraiser and foster parent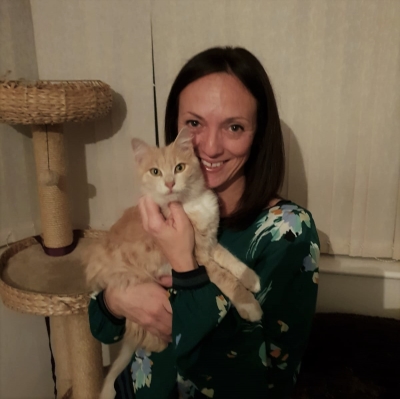 Lisa
Fundraiser and foster parent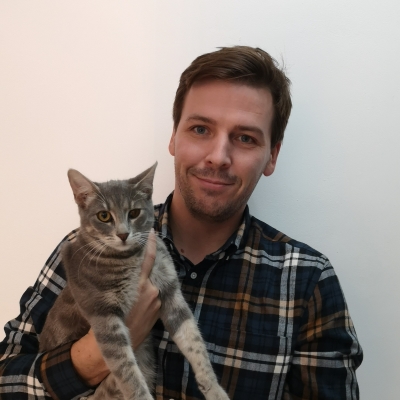 Tom
Web developer and social media
About us
What is Cats In Need Cyprus, Community Interest Company?
Cats in Need Cyprus is a community interest company (hence forth to be know as Cats in Need Cyprus CIC) set up by a small group of people who are dedicated to relieving the suffering of the feral cats in need of care and attention in Cyprus, whilst benefiting the community that strives to improve the lives of these animals.
We are newly registered with Companies House in the United Kingdom (Registration Number 12059314) 19th June 2019.
As a CIC we are not a charity but are a not for profit company with limited liability and greater flexibility to achieve our aims. We have Directors rather than Trustees and are "asset locked" so that should our company disband all assets must be passed to a CIC or charity with similar aims.
Please see https://www.gov.uk/government/publications/community-interest-companies-benefits-of-a-cic or https://www.vistra.com/insights/5-key-facts-about-community-interest-companies for further details on what a CIC entails.
What are the issues in Cyprus?
Anyone spending even a short period of time in Cyprus can not fail to miss the very obvious fact that the island is over run with cats. It is estimated somewhere between 1.5 and 2 million cats live on the island. With a population of around 1.16 million people it is inevitable that a great number of the cats are living wild.
Currently there are many small infrastructures operating independently to care for these animals. These sanctuaries and colonies are run on a daily basis by the same people, 7 days a week, 52 weeks a year. They are dedicated volunteers who often have no (or little) back up support to give them a break. They each self fund the food and medical treatment the animals need and constantly strive to seek further funding support. There are never enough hours in the day and the volunteers are overworked and often worn out. There are always too many animals in need of care and the struggle is constant to find homes or places for the animals to live a safe happy life free from hunger and cruelty.
With over 1.5 million feral cats in Cyprus, it is inevitable that a high number of cats will be living in colonies. There is no government land dedicated to this cause and volunteers set up colonies on waste ground that just happens to be where the cats gather, in the hope (sometimes in vain) that the land will not be developed. At other times the neighbours/people will silently object and the cats will mysteriously disappear (thought to be poisoned).
The situation is upsetting and soul destroying to the volunteers and tourists alike as the fight to bring the numbers under control continues to escalate and attitudes are slow to change.
© Cats in Need Cyprus Community Interest Company, No. 12059314